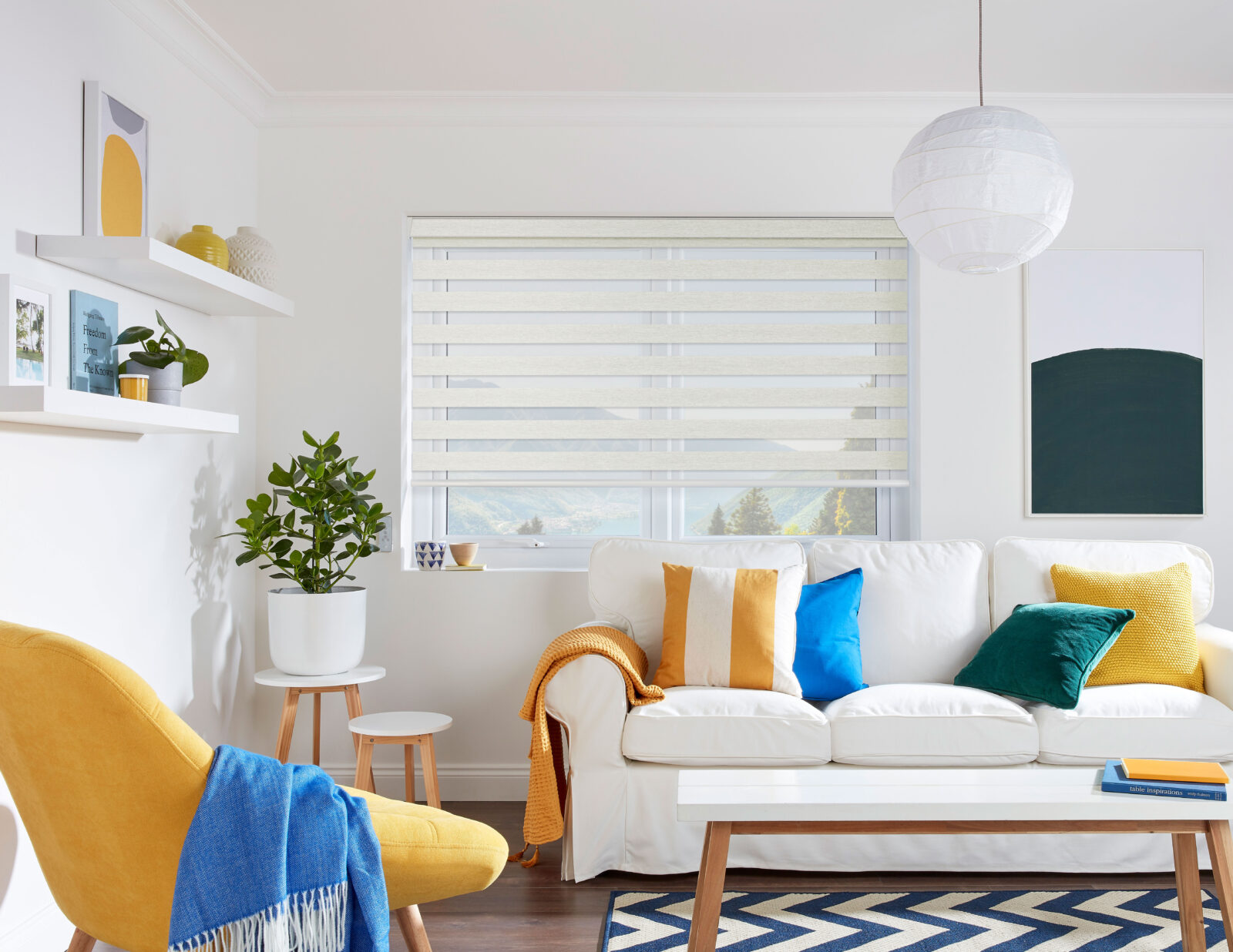 Beat The Heat This Summer, Fitted Blinds Edition!
​As summertime rolls around, people look for ways to make their homes more comfortable and stylish. One home accessory that can breathe new life into a room, while keeping it cool and private, is window blinds. Our array of made to measure window blinds are the perfect addition to any home looking for a practical and stylish solution. Whether you're looking for something light and airy or a more opaque option for ultimate privacy, we have a variety of materials and colours to choose from. Our team of experts will work with you to ensure every inch of your window is accounted for, leaving you with a seamless and custom fit. Beat the heat this summer and elevate your home's interior with our perfect fit window blinds.
PERFECT FIT BLINDS FOR YOUR WINDOWS AND DOORS
​When it comes to conservatories, glazed doors, and tilt and turn windows, finding the perfect solution to control heat and light can feel like a challenge. However, with our Perfect Fit blinds, that difficulty is swiftly dealt with. Our best perfect fit window and door blinds are designed to fit neatly into the window bead, leaving no space for light gaps, so you can effectively manage solar heat and light. What's more, the intelligent tension system means that the blinds won't rattle against the glass when the door or window is opened or closed, allowing up to 15 degrees of tilt. Our Perfect Fit venetian blind takes things a step further, offering a discrete method of controlling slats through a built-in tilter, eliminating the need for cords and wands. Simple to adjust, the blind's bottom rail can be lifted and lowered as required, ensuring improved safety by removing unnecessary free hanging cord loops. On those hot summer days, trust our stunning Perfect Fit blinds to help keep your conservatory and home comfortable all season long.
​
​OUR BEST BLACKOUT ROLLER BLINDS
​As the temperatures rise during hot weather, it's vital to keep your home comfortable and cool. One of the best ways to do so is through the use of Roller Blinds, which not only keep the heat out, but add a stylish touch to any room. The simple design of our best Roller Blinds makes them a popular choice among homeowners, and with so many colours and patterns to choose from, there's something to suit everyone's taste. From bold and vibrant hues to more understated tones, our made to measure Roller Blinds can seamlessly integrate into any design scheme. Plus, they're easy to operate, making them a hassle-free solution for a more comfortable home. So, whether you are looking for perfect fit roller blinds for french doors or blackout roller blinds for your bedroom to office roller blinds, it's time to let our experts help you choose the best roller blinds for your space.
Made To Measure Venetian Blinds
Summer is the season for letting the light in, but with it comes the sun's intense heat and glare. That's why choosing the right window covering is so important. Our perfect fit venetian blinds are the perfect choice for summer, providing both shade and privacy while still allowing for plenty of natural light. Made from high-quality materials, they offer superior durability and resistance to fading, warping or cracking. Their sleek and modern design adds a touch of sophistication to any room, making them a great choice for both residential and commercial settings. With their easy-to-adjust slats, our bespoke venetian blinds give you complete control over the amount of sunlight that enters your space, keeping you cool and comfortable even on the hottest days. Want to know more about our Venetian Blinds? Contact our experts here today!
We understand the importance of window treatments and their ability to transform a space. As the temperatures rise, it's essential to find blinds that not only offer style but function during the warm summer months. We have given you a sneak peek of three of our favourite options perfect for the season, but the inventory doesn't stop there. Our collection includes a variety of styles to fit any needs, including blinds for unusual shaped windows to blinds for tilt and turn windows. Our skylight window blinds are a fantastic option, they will add an extra layer of practicality for those with unique ceiling designs.
Trust us to provide the perfect window treatment to elevate your summer space. Visit our showroom today to find your new favourite blinds.
Get in Touch
Contact Sandridge Shutters today with any queries you have
If you have any queries at all please don't hesitate to contact us and one of our friendly advisors will be happy to help you.
sales@sandridgeblinds.co.uk
Sandridge Blinds
291 National Avenue,
Hull,
East Yorkshire
HU5 4JB
Our Showroom
To choose your shutters in a relaxed atmosphere, call in to one of the best showrooms in the UK
Based on National Avenue in Hull, we have one of the largest displays and best equipped showrooms in the UK. Drop by our showroom today to view the wide range of shutters we supply and see samples of our products.
Our highly experienced showroom staff will be on hand to answer any questions you may have and to offer expert advice. We will be happy to help you choose the best shutters to suit your requirements.